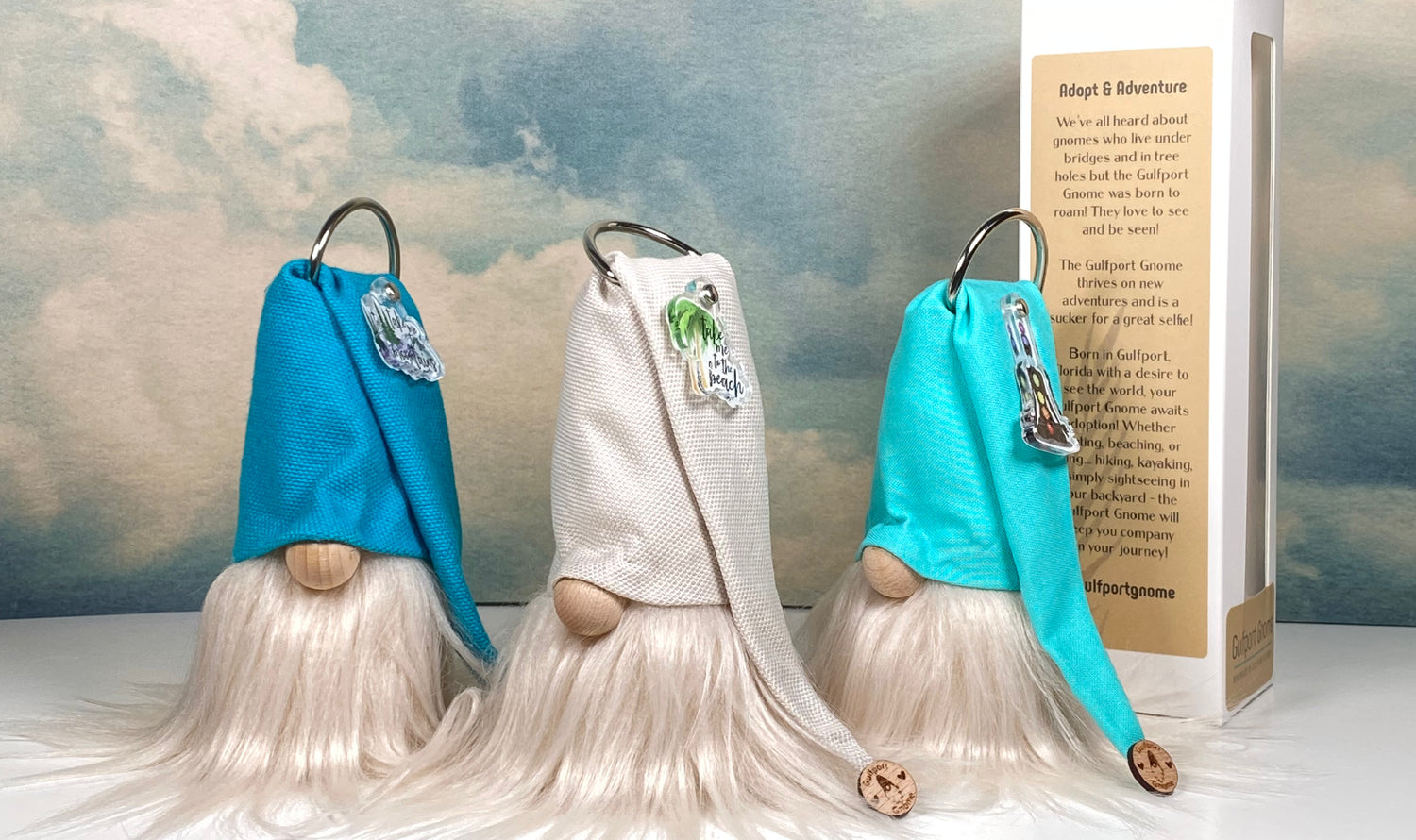 Wholesale
We value our relationship with retailers who choose to carry the Gulfport Gnome™ and brand accessories helping to promote nature connectedness and outdoor adventures!
We offer small batch wholesale as well as larger retail orders with SKU barcodes.
We have over 90 gnomes to choose from and holiday themed gift sets.
Gnomes and Gnome Gift Sets can be purchased at a wholesale price. All other products are excluded.
You can place your order direct from our website, using the wholesale discount code with FREE SHIPPING.
Contact Shelly to submit your tax exempt certificate and receive your wholesale discount code.
CONTACT SHELLY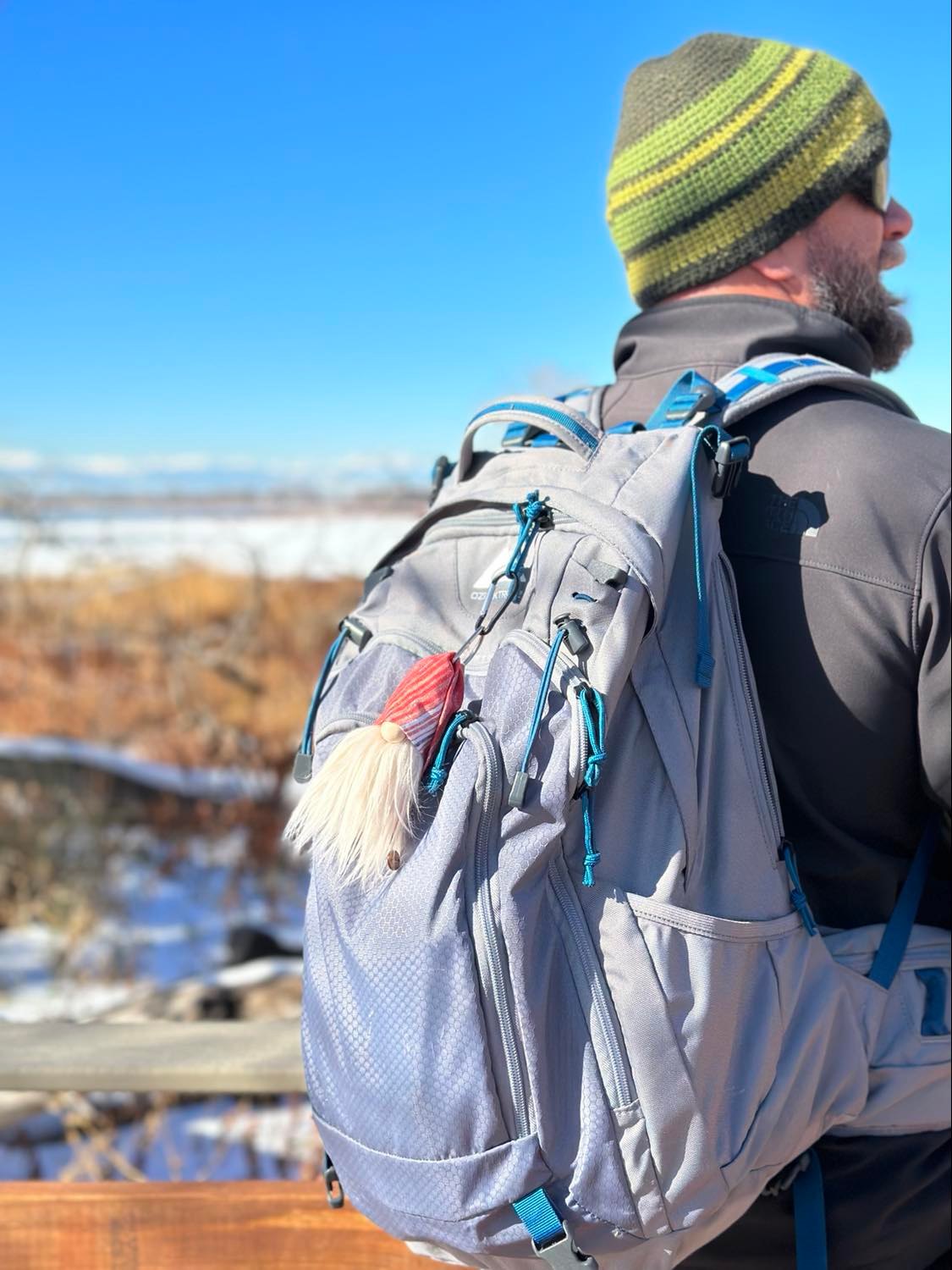 Why Shop with Us?
The Gulfport Gnome is a mini-plush collectible meant to spread positivity and promote the healing properties of nature. Keep your gnome safe at home or clip it on your bag for on-the-go adventures.
Our brand was built by a company of women who desire to promote the physical and mental healing properties of the great outdoors. Our Gnome encourages nature connectedness which generates feelings of positivity, creativity, and joy as well as inspires new journeys.   
Our Company believes in using locally sourced materials wherever possible, and our product is proudly handmade in the USA. Each Gnome wears a laser engraved wood logo button that has been carefully crafted by a women-owned business out of Colorado, as well as the wooden bottoms and noses sourced from a family owned company out of New Jersey. The gnomes are filled with organic weighted pellets for a more eco-friendly product, coming in at just 4 ½" tall and weighing less than 3 ounces.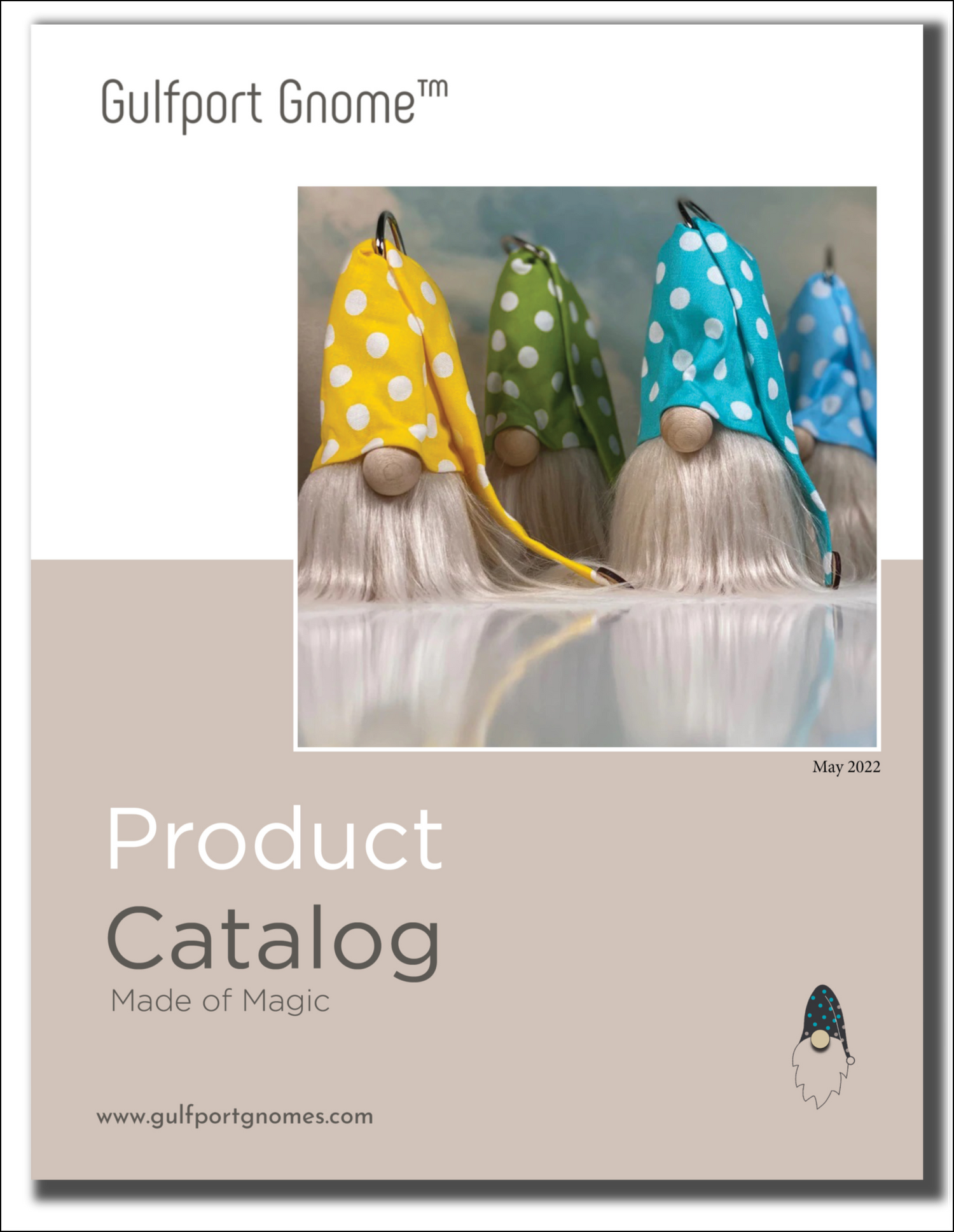 Product Catalog
Download our Product Catalog filled with dozens of themed gnomes ready for adoption!
*****
All gnomes arrive in shelf ready packaging boxes, which are 7"x2"x2" in size.
*****
Minimum Order Quantity for small batch wholesale is 9 gnomes.
*****
Gulfport Gnomes are currently sold in 56 stores across America and in Italy.
DOWNLOAD